Rod Holder Bracket
Here are some pics of the rod holder mount I made. It's removable, uses a rope cleat. I also drilled and tapped holes so that I can mount either a rod holder or handlining reel to it.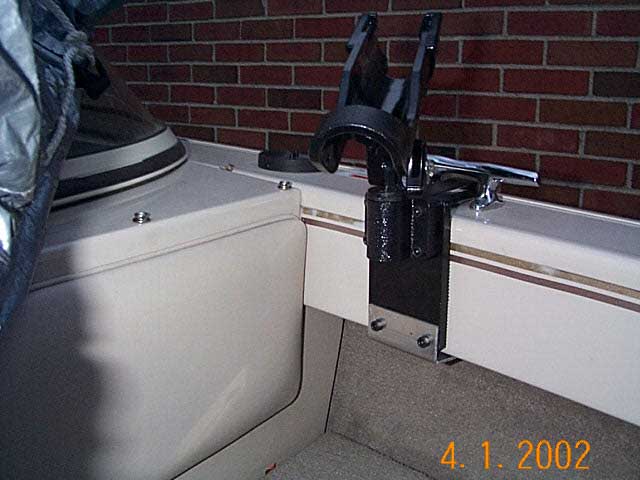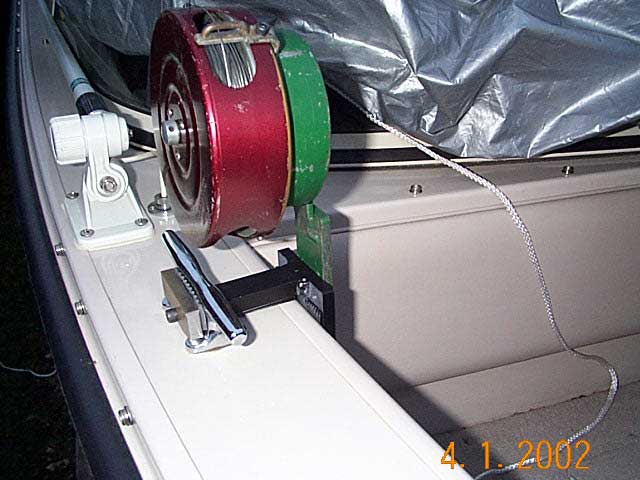 Here we have the same bracket with a A&S handline reel
This is what the bracket looks like with a rod holder attached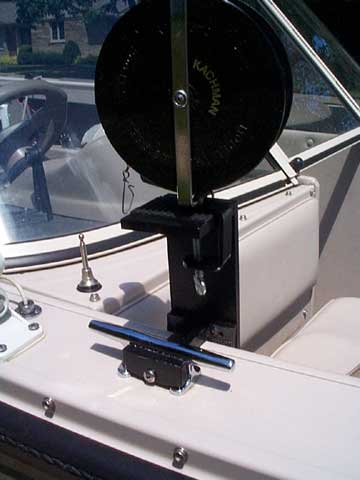 This pic shows an adapter I made for the bracket that accepts a clamp on type reel.