Walleye Central Member Boat pics
Offshore inline planer board tattle flags
Economical Seat Suspension System
Tips and tricks
Lake Erie/ Detroit River fishing report
Useful links
Detroit River Fishing Report
Starting the weekend of 4-12-03 I will be giving fishing reports from every trip I make and also from people I talk to at the ramps where I fish, as well as from friends of mine.
I invite anyone who fishes this area to contribute their reports as well.
Please click here to submit your report.
The reports will appear on this page, as well as maps of the area.
4/21/03-
Went out Monday morning. The Grosse Isle side of the channel was getting some action. I ended up with 3 handlining #7 firetiger Rapalas. Here's a pic of 2 of them:
5/25/03
Fished the Banana Dike in about 15-17ft in the morning, ended up with 7. 2 nice "tourney" fish. One went 8 lbs the other 5. They came on a chrome blade on a bouncer on the big boards, got one on a firetiger double downer.
A few came on a firetiger hatchet blade off the back of the boat. here is a pic of my partner Ron with some of them.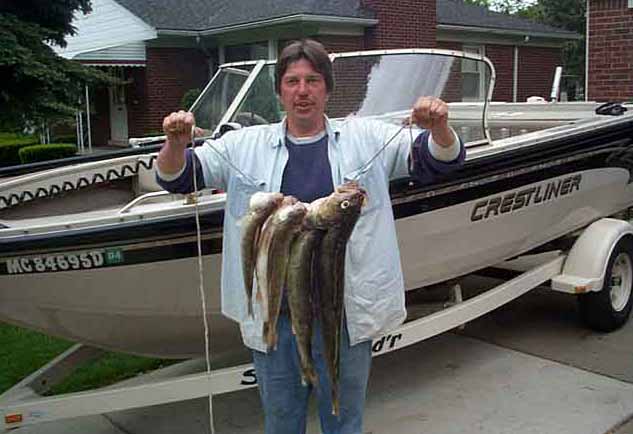 5/25/03 Glen H. from Dearborn Heights:
We went to Colchester (on the canadian side of Lake Erie) today and did pretty good on the perch. We brought home 115 perch. When I took these pictures. 2 of the guys had already taken 25 or so of them. There were a lot of jumbos. 2 were 13 inches.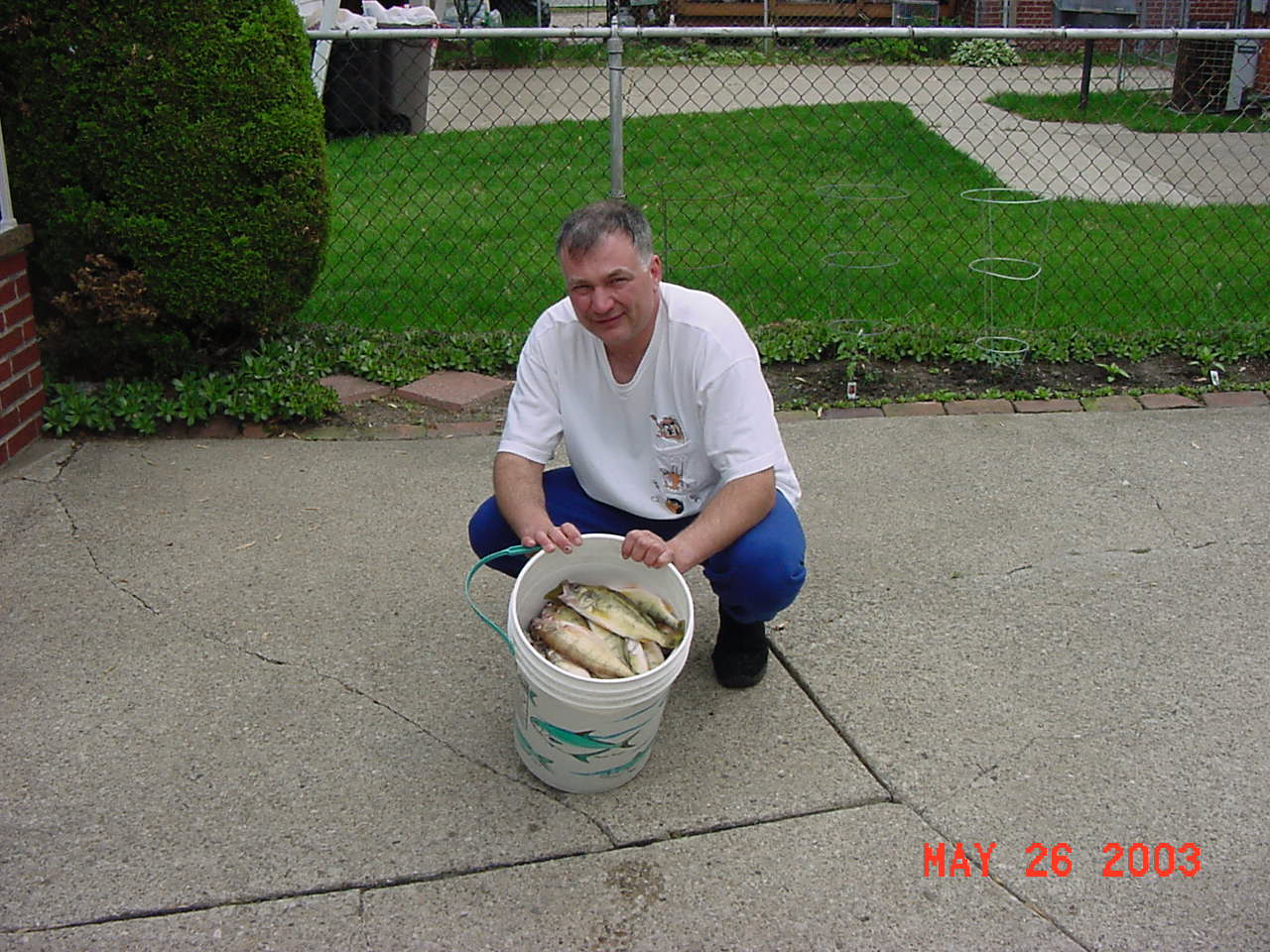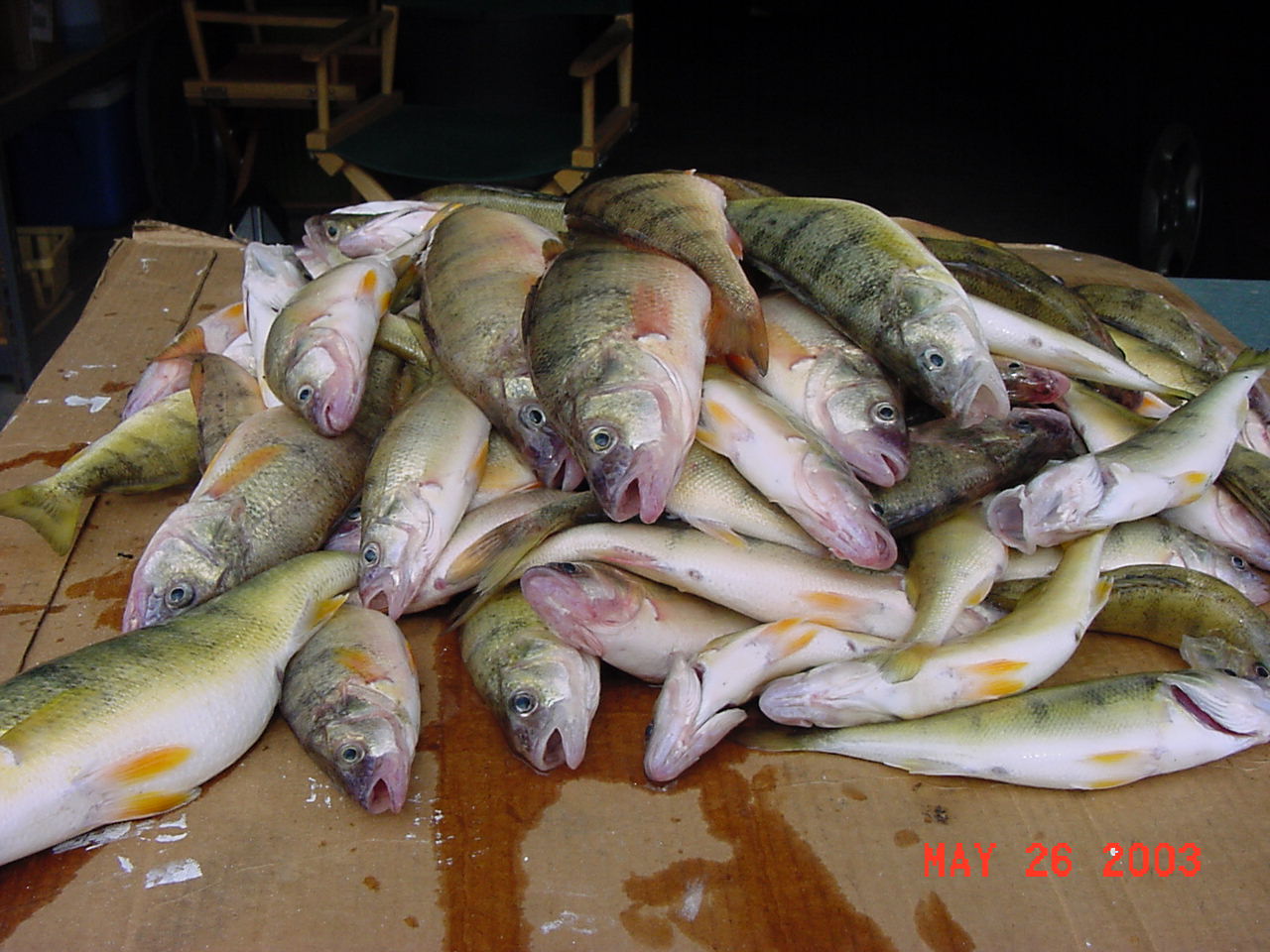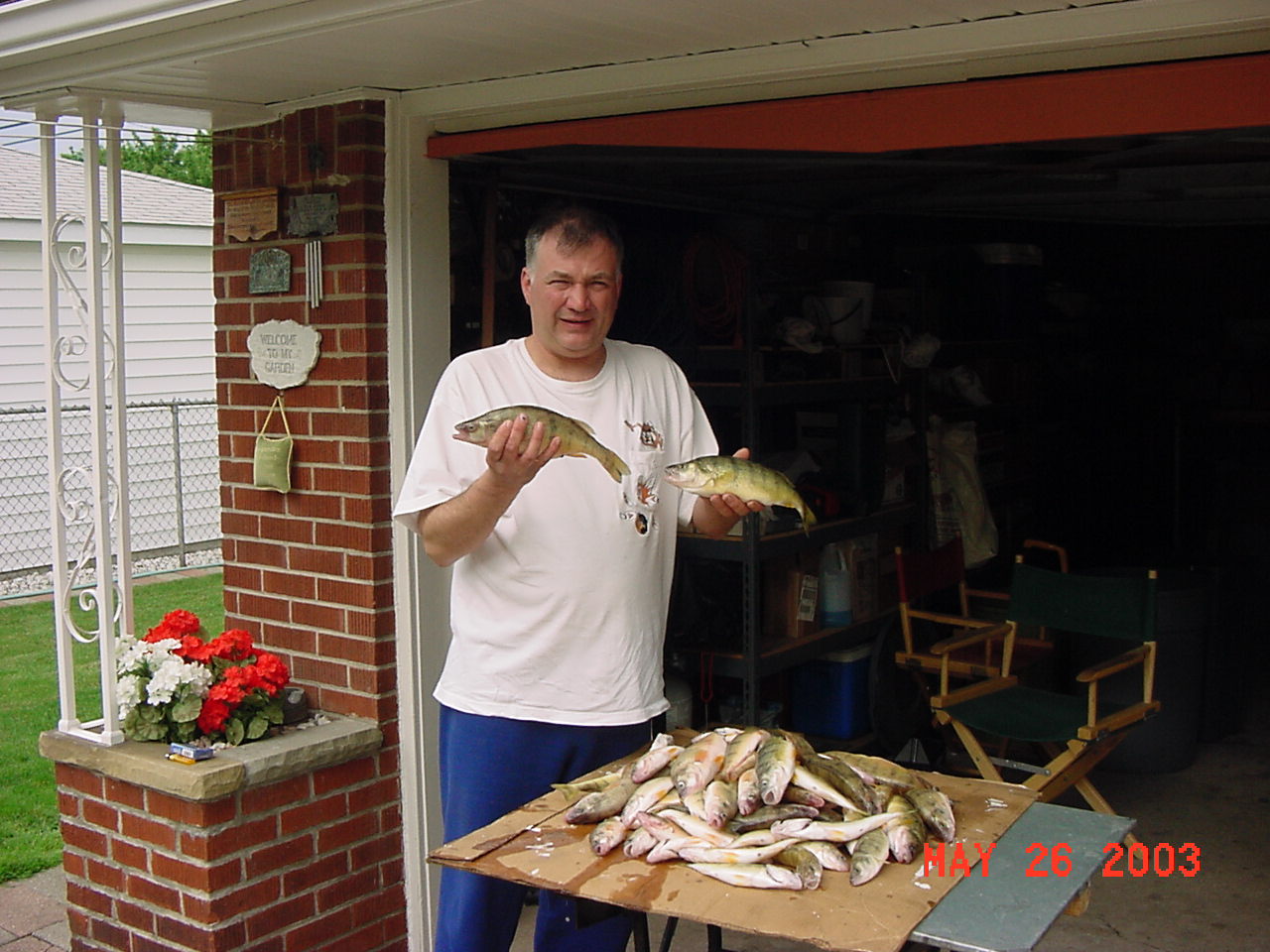 6/14/03 Fatboy (Tony)
Brian - took the 12 year old out today for a few hours early today. Pulled bouncers with only silver bass taken. Switched to the in line boards and right away this fella nailed a tot and the girl brung it home with me on the net. Lots of me yelling "keep the rod up " " don't stop reeling" It was 25 1/2 inches long.